Yes this one is a little different, instead of the 17″ lower bout it has a 16″ lower bout , the body length is a tad shorter and is 15mm deeper, 90mm overall,i'm using lightly figured Qld maple back and sides and w.r. cedar top with carbon fibre tow integrated into the X bracing, the body and sound hole binding is in purple heart with WBW violin purfling.
The neck will be Qld maple also with possibly a flamed blackbutt fretboard or possibly ebony, still need to decide on that, i'll post some pics and update with progress shots.
Cheers,,
Rod.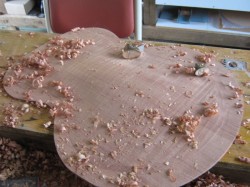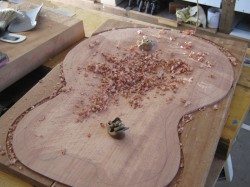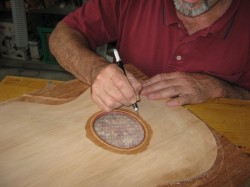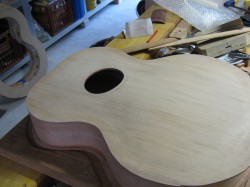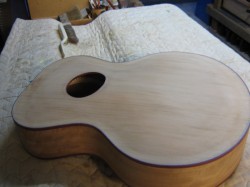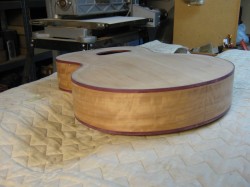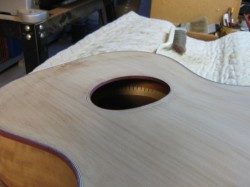 I've just been working on the neck, Qld maple double action tr. and carbon fibre reo,ebony fb. has wbw purfling and bound in purple heart to match the body and headstock.
Rod.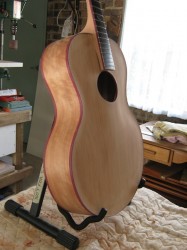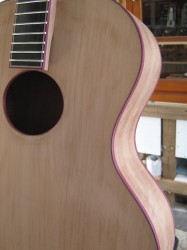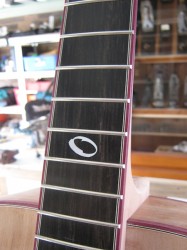 It's almost exactly 12 months since i started this build but now it's finished and is for sale and the price is $6150.oo,
so here's a couple of pics of the finished article.